Work For Q Chat Space!
Help make Q Chat Space the best it can be! There are two roles open and 14 positions total for 2020. All work is done online. Application deadline is Wednesday, Nov. 20, 2019. Please read the descriptions below. If both roles are of interest to you, you may apply for both if you are 18 or 19 years old and you have the skills and time to do both. There is a stipend for all positions.

Youth Online Promotion Specialists
(seeking 4 people for this role)
Responsibilities
Maintain Instagram profile and explore possible expansion to other social networks
Ensure focus on Black, Latinx, and rural youth in promotions
In collaboration with other online promotion specialists, create daily social media posts and stories to engage audience and to promote group discussion topics/times (10 groups to promote weekly)
Identify social media influencers and seek their help in promoting Q Chat Space
Reach out to other organizations to secure cross promotion
Identify and pursue other other online promotion opportunities including inclusion of Q Chat Space on relevant resource lists
Participate in a regular online/phone meeting (every other week) with other Youth Online Promotion Specialists and supervisor
Other promotion tasks as assigned
Skills/Qualities
Deep knowledge of Instagram and other social media platforms typically used by teens
Design skills
Dependable
Self-motivated
Effective communicator
Able to work effectively in a team
18-21 years old
Commitment
Approximately 2-3 hours per week for one year; all work is done online and by phone.
Apply here to be a Youth Online Promotion Specialist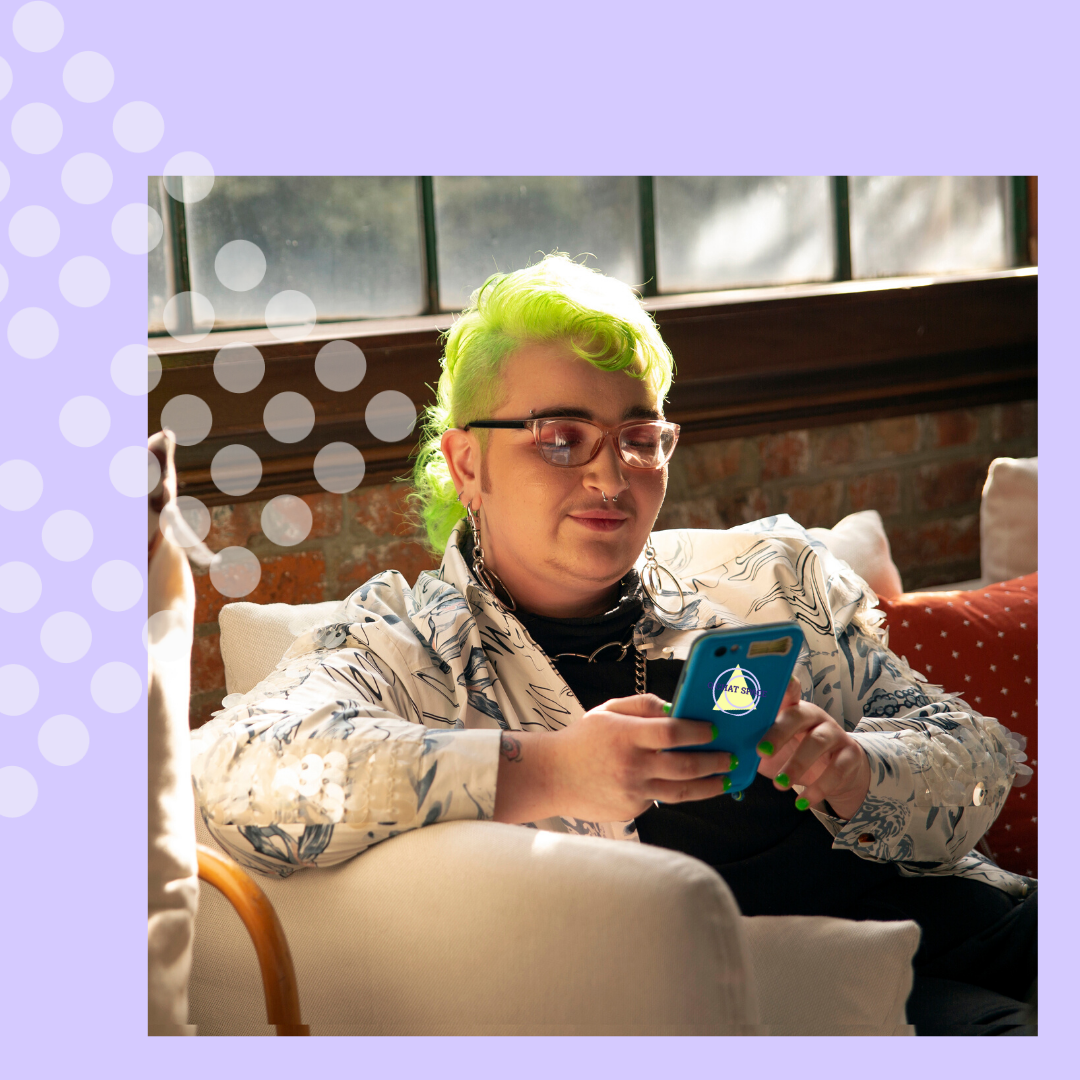 Q Chatters
(seeking 10 people for this role)
Responsibilities
Regularly attend one Q Chat Space live chat discussion group weekly (1.5 hours)
Along with facilitators, welcome new attendees
Actively participate in conversations
Complete a survey following each group to provide feedback
Attend meeting once every 2 months via live chat with other Q Chatters to provide deeper feedback
Attend an online/phone orientation in January
Skills/Qualities
Dependable
Effective communicator
Comfortable providing feedback
13-19 years old
Commitment
5 hours per week for one year; all work is done online
1 hour every 2 months for online meeting of all QChatters
Deadline is Wednesday, November 20, 2019
Have questions? Contact us.
Help us Spread The Word
Right click to save this image and include a link to this page in your social media post (qchatspace.org/Work-For-Q-Chat)